Author Archives: Chris
If you want, we'll bale your tree if you buy your tree at the farm and want to make it easier to transport home.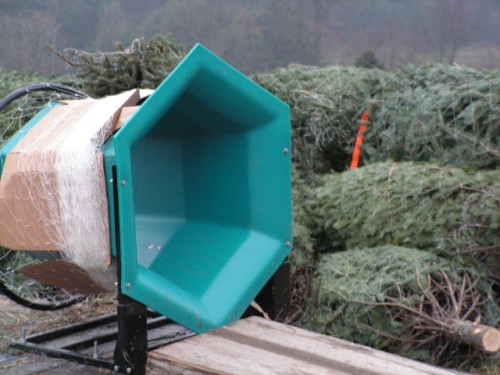 We'd love to hear your real Christmas tree traditions.  Do you go to a tree farm and select just the right tree, or buy a pre-cut tree from the farm?  Go on the wagon ride, drink hot chocolate, have a candy cane and watch the tree farmer bale your tree?  Maybe you can't get to a farm so you opt for a mail order Christmas tree.  What about decorating the tree?  Who gets to place the star?  Any special ornaments on the tree? When does it go up and when does it come down? Any particular Christmas songs while you trim the tree?
Here are some samples of our decorated Christmas wreaths.